Established in 2004, Seattle-based women's choir Ancora performs music both adventurous and traditional, highlighting the beauty and mystique of the female voice. With two recordings available, Ancora has an active concert season, performing throughout the Seattle region with a minimum of two full concerts per year. Other performances have included Northwest Folklife, the Leavenworth tree lighting, and the popular Figgy Pudding caroling competition, which the choir has won twice. Auditions are held in the summer.
Ancora Presents:
From Baltic Shores
Join the members of Ancora in January 2019 to explore choral music from the countries around the Baltic Sea. From Copenhagen to Saint Petersburg, from Stockholm to Riga, we will present current contributions to music written expressly for women's voices.
Saturday, January 26, 2019 at 7:30 pm
Sunday January 27, 2019 at 3:00 pm
Greenlake Church of Seventh Day Adventists
6350 East Green Lake Way N, Seattle WA 98103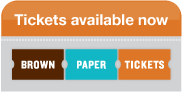 "Countries that share a common coastline with the Baltic Sea are as different from each other as the lands and histories that extend behind them in numerous directions. But there are similarities, too, which one detects by traveling across the sea that they share. This identity, partly imaginary and partly real, can only be defined by the word Baltic. It is a loose alliance that comes from having the same kind of trees, the same fish, the same weather, the same white summer nights, and the same berries. In the music of the region, we experience a similar range of likenesses and common influences, partly reinforced by political and cultural initiatives, whether Nordic, Baltic, or Scandinavian in name. But in addition to musical style, there is a choral sound which people identify with the region, and which, like much of the repertoire, has its roots in folk singing."
–Paul Hillier
Ancora is a registered 501(c)3 tax-exempt nonprofit. See our mission statement here.